Who I Am
 I was inspired to become a licensed massage therapist after experiencing the benefits of bodywork for several health issues resulting from spending 20 years as a corporate employee.  I opened Elementals Massage after receiving my licensure in 2012.
 In addition to becoming a Level I & II Reiki practitioner and a certified Integrated CranioSacral Therapy practitioner, I've focused on learning everything I can about the body's fascial system and techniques that work with that system to improve the whole health of my clients.
 My goal is to use this training and knowledge to treat headaches and migraines, as well as stress-related conditions associated with long-term sedentariness, (Corporate Body Damage), so common in today's office environments.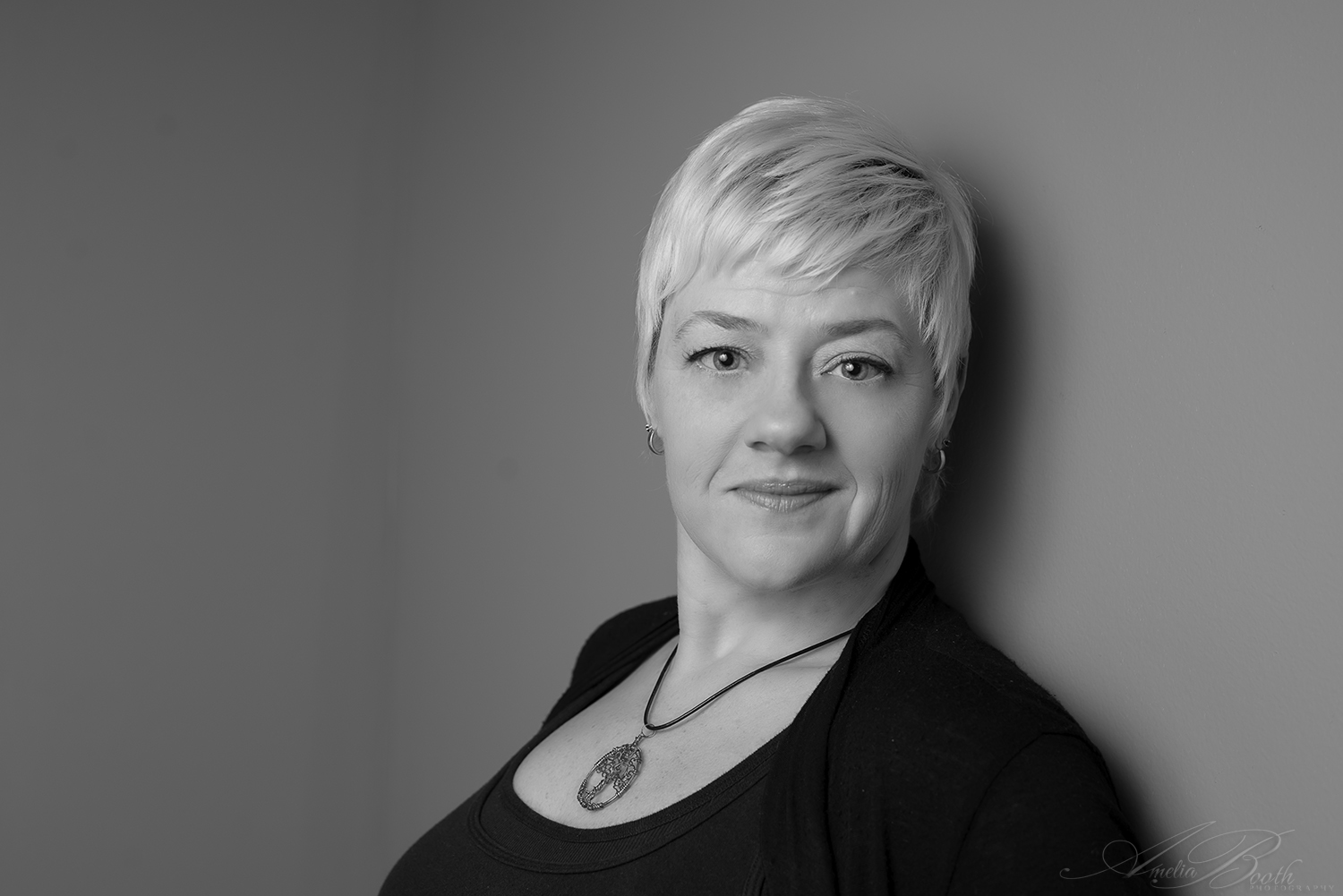 Read Tammy's interview with Career 2.0
Tammy Dunn was interviewed recently by Career 2.0 about the road to becoming a massage therapist.
Nov 7 2017, Helping Clients Manage Migraines (AMTA)
October 7-8, 2017 Sacrology: Study of the Sacrum (Cindy Ballis)
September 30 – October 2 2016  Cranial Sacral Therapy Level 4: Somatic Support
(Dana Bailey)
May 13-15, 2016 Foundations of Integrative CranioSacral Therapy Level III
June 12-14, 2015 Foundations of Integrative CranioSacral Therapy Level II
May 18-20, 2014 Foundations in Myofascial Release I (Walt Fritz)
March 22, 2014 The Power of Fascia (Matthew Howe)
March 23, 2014 Introduction to CranioSacral and Rapid Relaxation Techniques (Matthew Howe)
July 31-August 3, 2014 Foundations of Integrative CranioSacral Therapy
May 12, 2012 Reiki Levels I & II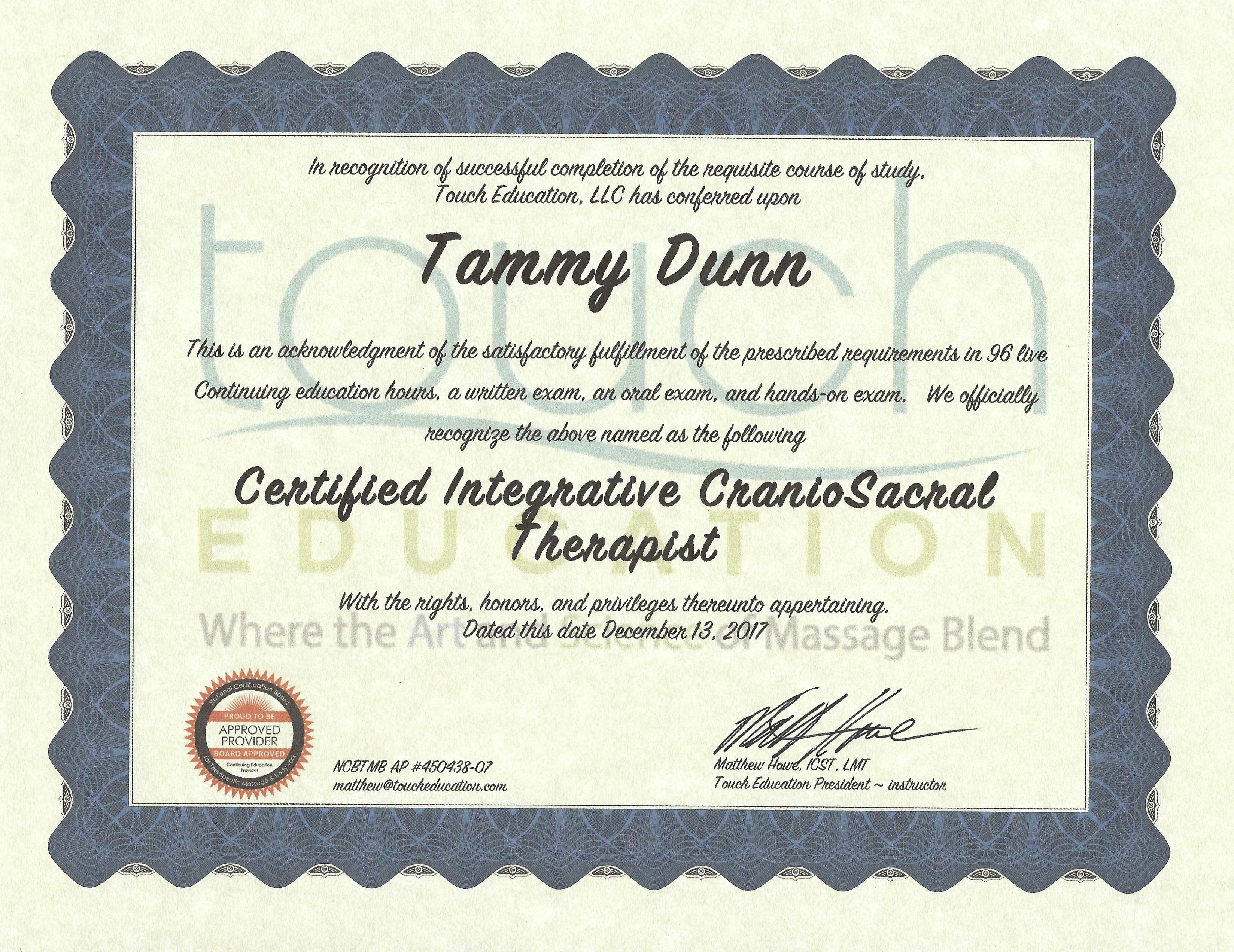 Halloween At Two Rivers Mansion 2014